Your Event - Our step by step guide
Step 1 – Enquiry
Client contacts Pinnacle team to outline event.
Step 2 – Free site consultation
Pinnacle staff listen & discuss your requirements and conduct a no obligation site visit.
Step 3 – Quotation
A detailed quotation will be provided on the basis of your specification
Step 4 – Order
Client signs Pinnacle order confirmation form. Pinnacle staff acknowledge order and reserve equipment.
Step 5 – Build
On the agreed date, Pinnacle team arrive and erect structure(s).
Step 6 – Handover
Nearing completion client will inspect structure(s) with Pinnacle manager, to confirm satisfaction.
Step 7 – Event attendance
A Pinnacle team member can be on site for the duration of the event, if booked.
Step 8 – Dismantle
On the agreed date the Pinnacle team arrive and dismantle structure(s). When completed a Pinnacle manager will confirm site clearance with client.
Step 9 – Customer Satisfaction
After the event the client will be contacted by Pinnacle to arrange a de-brief meeting or invite any feedback as necessary.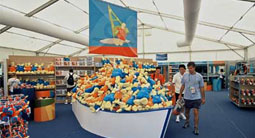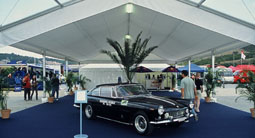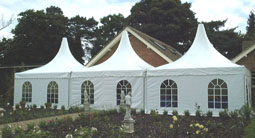 Pinnacle Marquees (UK) Ltd
Unit 9, Market Weighton Business Centre, York Road, Market Weighton, Yorkshire YO43 3GL
Pinnacle Marquees (UK) Ltd is part of Betteridge Group Ltd. Company No. 6724806. VAT No. 927512423
Registered Address: Betteridge Group Ltd, Foss Place, Foss Island Road, York, North Yorkshire YO31 7UJ
Areas we cover: Marquee hire in Tyne and Wear Marquee hire in County Durham Marquee hire in Yorkshire Marquee hire in Humberside Marquee hire in Lincolnshire Marquee hire in Cheshire Marquee hire in Derbyshire Marquee hire in Nottinghamshire Marquee hire in Leicestershire Marquee hire in Northamptonshire Marquee hire in London